Thanks for visiting the Illinois Ballot Integrity Project website.


The presidential election of 2000 highlighted problems with punch-card balloting systems. "Hanging chad" became a part of the American lexicon. What the discussion ignored was that the Florida counties involved in the controvery had been using old, poorly designed and poorly maintained punch card systems that were long outmoded.

To solve the problem in future elections, Congress in 2002 passed the Help America Vote Act (HAVA). HAVA provided approximately $3.9 billion in Federal funding to accomplish two main objectives:
Replace punch-card voting systems.
Provide greater accessibility for disabled voters
and allow them to vote privately and independently.
State and local election officials saw HAVA as the cure for all their problems. Finally, the funds to upgrade to computerized voting systems were available without having to increase taxes on their constituents to pay for the new machines. Voting machine companies eyed the nearly $4 billion dollar pot, and the rush was on.

But is the cure worse than the disease? Despite fifteen years of equipment refinement, reports of malfunctions and spurious vote counts involving computerized voting systems continue to surface. Electronic voting machines have proven to be insecure, unreliable and inaccurate.
Disturbing revelations have been published by computer experts who have inspected the software used in two top-selling electronic voting systems. Similar concerns have been raised about other brands. Elsewhere on this site we'll explore problems with electronic voting systems in greater detail.

In October 2005, the U.S. General Accountability Office (GAO) issued a report that was highly critical of electronic voting machines. This report received widespread bipartisan support among members of Congress, but very little mention in the mainstream press. Here's what Congressman Henry A.Waxman said:
The GAO report indicates that we need to get serious and act quickly to improve the security of electronic voting machines.
The report makes clear that there is a lack of transparency and accountability in electronic voting systems—from the day that contracts are signed with manufacturers to the counting of electronic votes on Election Day. State and local officials are spending a great deal of money on machines without concrete proof that they are secure and reliable. American voters deserve better.
The Illinois Ballot Integrity Project strongly supports Congressman Waxman's comments. Fair, honest and transparent elections are fundamental to our democracy.
We now face some critical questions:
What problems plague computerized voting systems?
How pervasive are these problems?
What's the potential for solving these problems?
The objective of the Illinois Ballot Integrity Project is to promote this discussion, raising the level of awareness among members of the public, legislators, election officials and the media.

For our Statement of Purpose and Mission Statement, click here.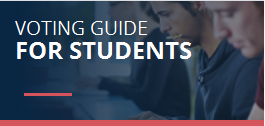 by BestColleges.com
Elections 2016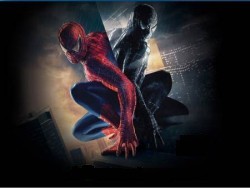 Right makes Might!
* Help elections run right.
* Write up your experiences.
Visit our Election

Hotsheet



Or fax to 773/360-3422.
Pending Legislation
and Rulings

IBIP meets on the
second Wednesday of each month.

Our next meeting will be on
Wednesday, October 11, 2017
7:00 pm to 9:00 pm

For location, call 773/338-3564


Wednesday, September 28, 2011
Friday, March 25, 2011
"How to tweak a voting machine--
by remote control"
Dr. Roger JohnstonLeader, Vulnerability Assessment Team,
Argonne National Laboratory.
For details, click here.

Wednesday, March 23, 2011
Wednesday, November 11, 2015

"Ending Gerrymandering"
Chris Butler
Field Director for the
Illinois Map Amendment Campaign



Saturday, September 16, 2017

"Election Integrity Conference 2017"

Mark Crispen Miller
Professor of Media Studies, Author

Bob Fitrakis
Professor, Attorney, Author

Jonathon Simon
Attorney, Author

Karin McKim
Retired election official, Activist

John Warner
Argonne Labs engineer, Vulnerability Analyst





Your Representatives